A budget of $35 a day per person will cover your camping fees, campervan hire from Camperman and fuel if travelling around Australia in a group of four.
Compare this to car hire with full insurance and additional drivers, plus fuel and cheap accommodation costs (such as youth hostels) and the same four friends would be paying at least twice that each day.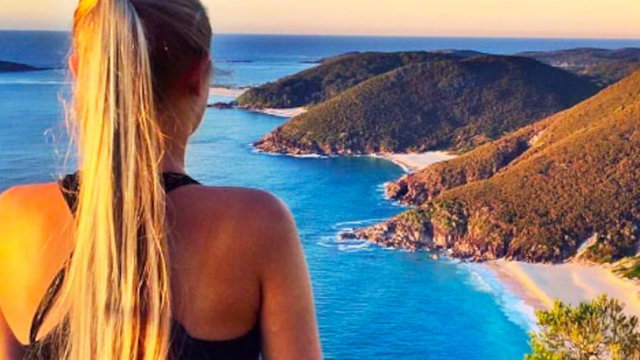 The Figures
Campervan Hire: $69 per day for four or five.*
*We calculated for four because that's a popular group size. Campervan hire from Camperman in a reliable 5-seat Toyota Hiace starts at $69 per day with a once off $70 administration fee. This price is all-inclusive, and includes unlimited kilometres, comprehensive insurance (with $500 excess), 24 hour roadside assistance, road tolls, additional drivers, and sheets, towels and kitchenware.
Fuel Consumption: 14 litres/100 km
Fuel prices: $1.35 per litre on average, slightly less in NSW and slightly more in QLD (source: http://www.aaa.asn.au/latest-fuel-prices/)
Fuel costs: $18.90/100 km
Camping fees: Average around $55 per night for 4 people*
* This will be less for couples, less during low season, and less at national parks. You can make use of free camping areas to bring costs down. We list them in our road trip planner articles. This price will be more in sought after places such as Byron Bay and more during high season.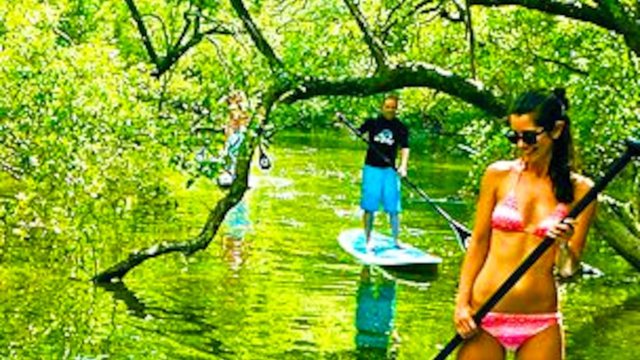 Example Road Trip
A Sydney to Cairns road trip of 2,688 km travelled over a 6 week period by a group of 4 people. All amounts are in Australia dollars.
Campervan Hire at $69/day over 6 weeks = $2,898
Fuel Total (at $1.35 per litre, 14 litres/100 km, over 2,688 km): Around $520 depending on side trips taken.
Camping fees at $55/day over 6 weeks = $2,310
Total for 4 people over 6 weeks: $5,728
Total per person over 6 weeks $1,432
Or just $35* per day!
*Add to that groceries and admission to commercial tourist attractions.
Camperman Australia is a campervan hire company in Sydney with depots all over Australia so you can pick up your campervan from one location and drop it off at another making one way road trips possible. We charge no extra for this. Read our 9 Tips on Campervan Hire Comparison.