Bellingen & Dorrigo National Park
Sydney to Gold Coast Drive
DAY 10: Bellingen | Dorrigo National Park | Urunga
Bellingen and Dorrigo National Park offer a drastically different landscape – lush rolling hills, misty valleys, rivers, waterfalls, ancient rainforest and progressive spiritual communities.
If you have the time, you could spend a day exploring Bellingen and another half day exploring the Dorrigo National Park rainforest before heading back to the coast, which would make this a two day stop, instead of one.
Stock up on groceries at Nambucca Heads if you need to. You won't find chain stores in this neck of the woods, just healthy food from local small businesses powered by the sun and run with love. Local products to lookout for in stores and cafes are Rainbow Chai (my favorite), Drishti Candles (using 100% essential oils) and Hafla Dips.
It's all mapped at the end of the article.
Jump to: Bellingen | Dorrigo | Urunga camping
Title photo: Dorrigo National Park by Andrea Schaffer.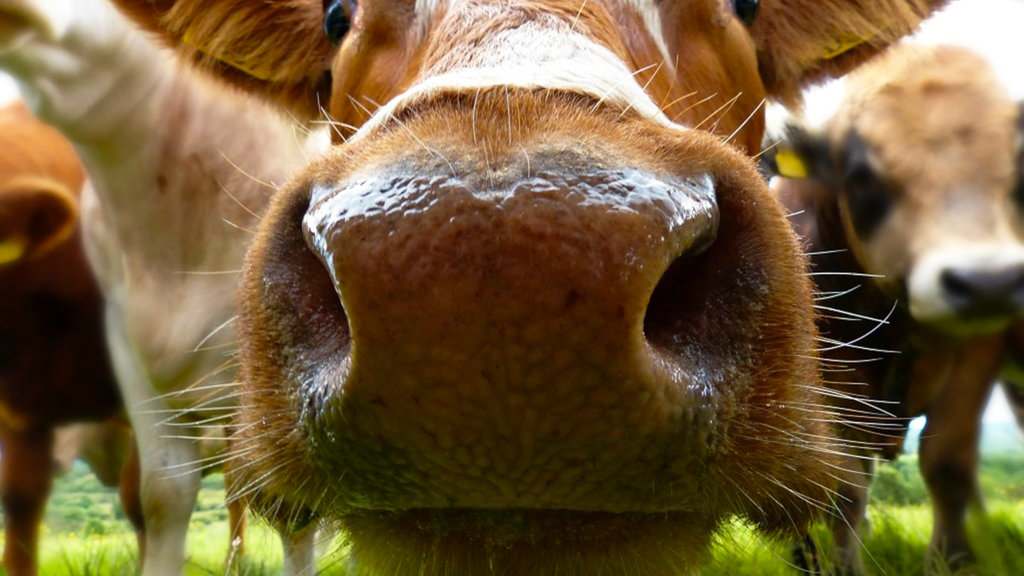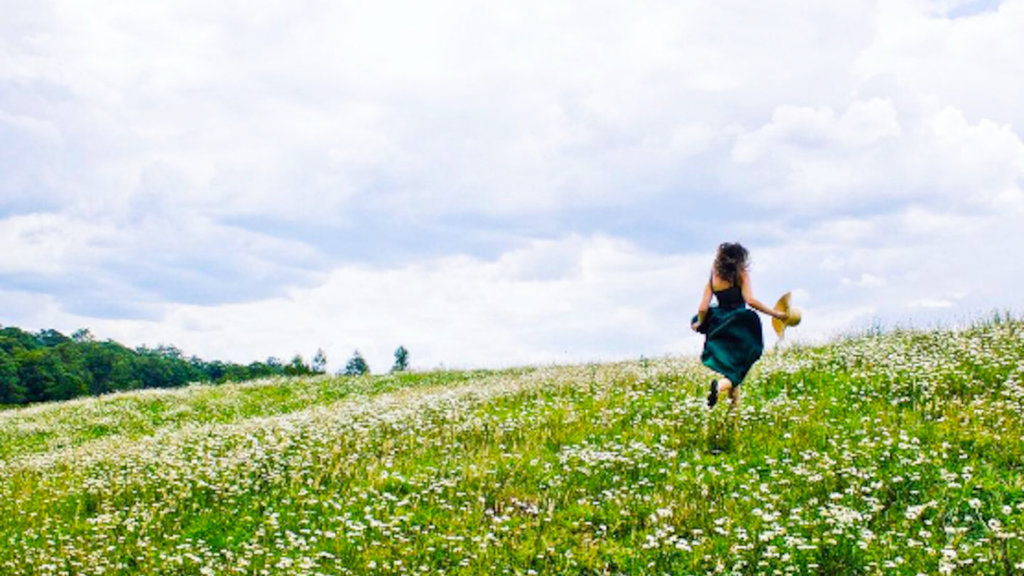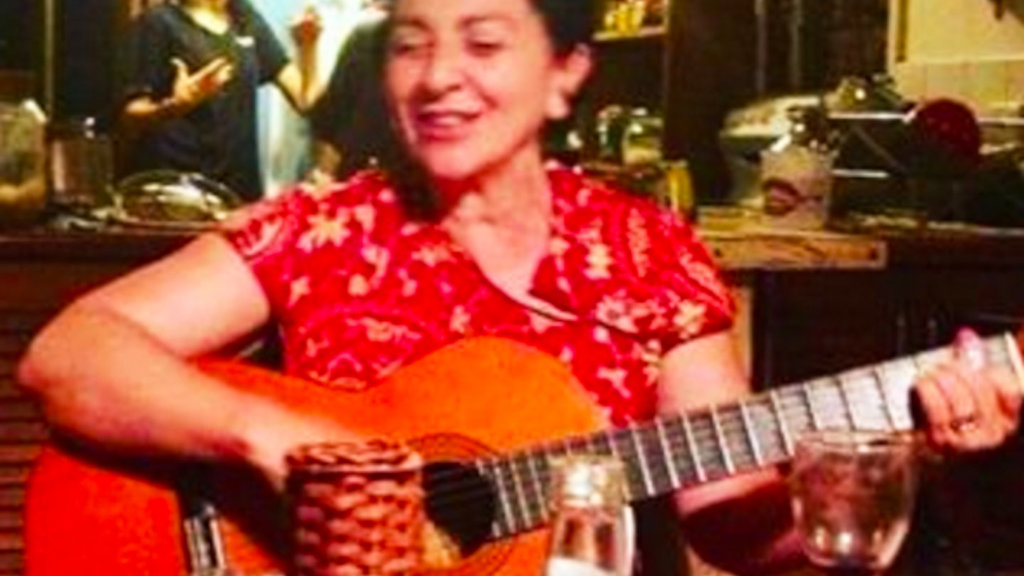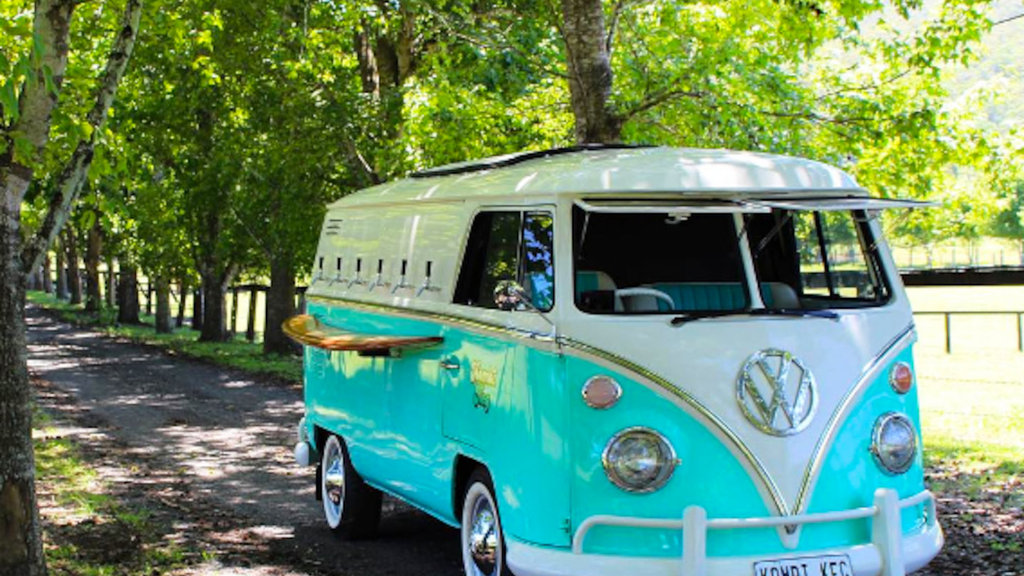 9 Things to do in Bellingen
The Yellow Shed is a Craftworks and Garden Centre selling locally made products and art. They also have a great collection of books. It's a great place to explore. Things are tucked away in nooks and it's the sort of place you'll unexpectedly find just the right gift for that hard-to-buy for friend.
Canoe Adventures Bellingen will rent you kayaks or canoes so you can enjoy exploring the Bellinger River, or they can take you on a tour. A specialty is the Full Moon tour.
At Valery Trails and Horse Riding Centre a guide will take you through the beautiful countryside and rainforest on well-behaved horses.
Bellingen Markets offer local organic produce, live music, unique locally made arts, crafts and products, and activities for the kids. They are a monthly occurrence so check dates.
Bellingen Brewery is right in town in a converted factory. Besides their beer they offer fine wines and cocktail with an emphasis on organic and local. They share the space with Big Fig Artists, a local artist initiative. Their furniture is made from local reclaimed timber and their business model is sustainable and eco-conscious.
The Old Butter Factory is a cluster of artisan stores, a community art gallery and a café surrounded by forest. It's great for a wander. Half the menu is vegetarian and there are plenty of gluten-free options, too, all market with GF.
Kombu Wholefoods is an organic grocery and healthy living store where you can get your lentils, rainbow chai, moon diary, bulk foods, sprouts, hemp products, and of course, kombu. It's an Aladdin's cave , an eco-utopia!
Northbank Community Garden is a fun place to visit and see a totally organic garden in operation. It's a community initiative and a little utopia. It also has chickens, a wood fired oven, and a sand pit.
Red Dirt Distillery is a small batch distillery making vodka, gin and liqueurs from locally grown fruits and potatoes. They also have a café and wine bar and a store selling local produce called Lick the Spoon.
Pretty Drives
Tootle through the countryside at Glennifer on the Promised Land Road It loops through forest following the Never Never River. Stop for a swim in the river to really soak in the beauty of the place.
Another beautiful drive is Darkwood Drive which crosses many wooden bridges as it follows the snaking Bellinger River from Thora to Darkwood. Yo-yo road will take you to a place called Die Happy. I'm not kidding.
Griffiths Lookout overlooks the Bellinger River National Park, Bellingen and the verdant green valleys right to the coast.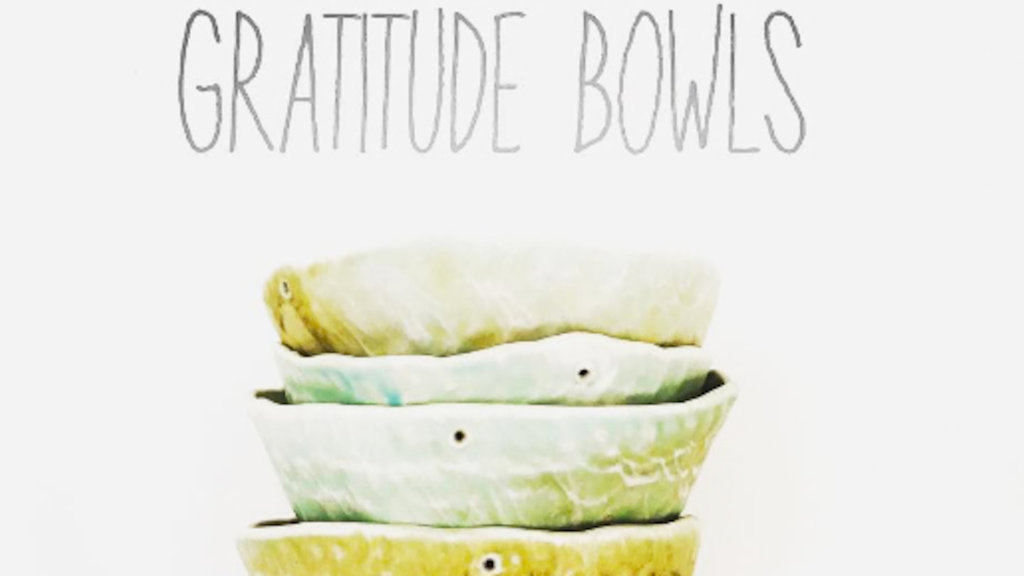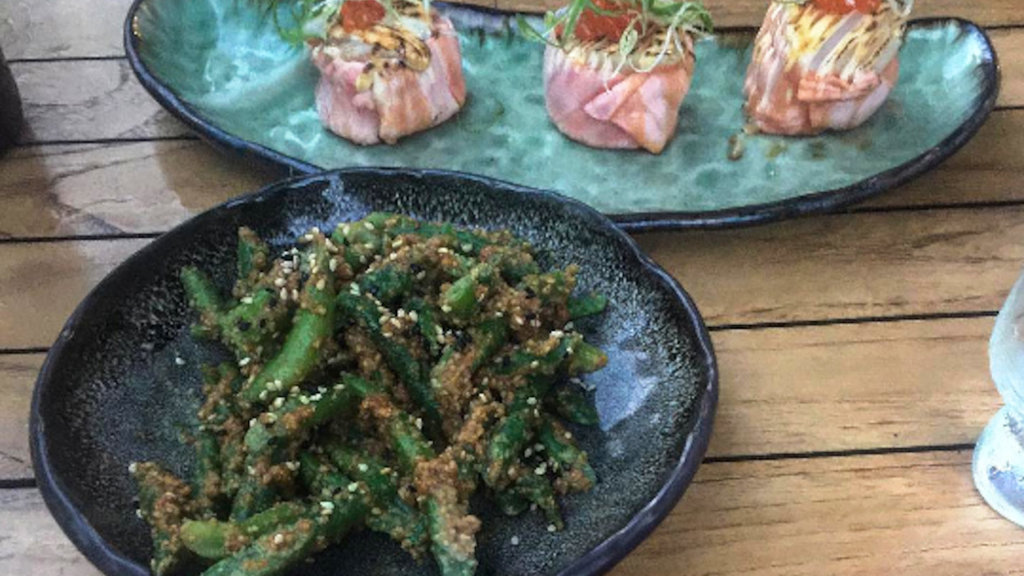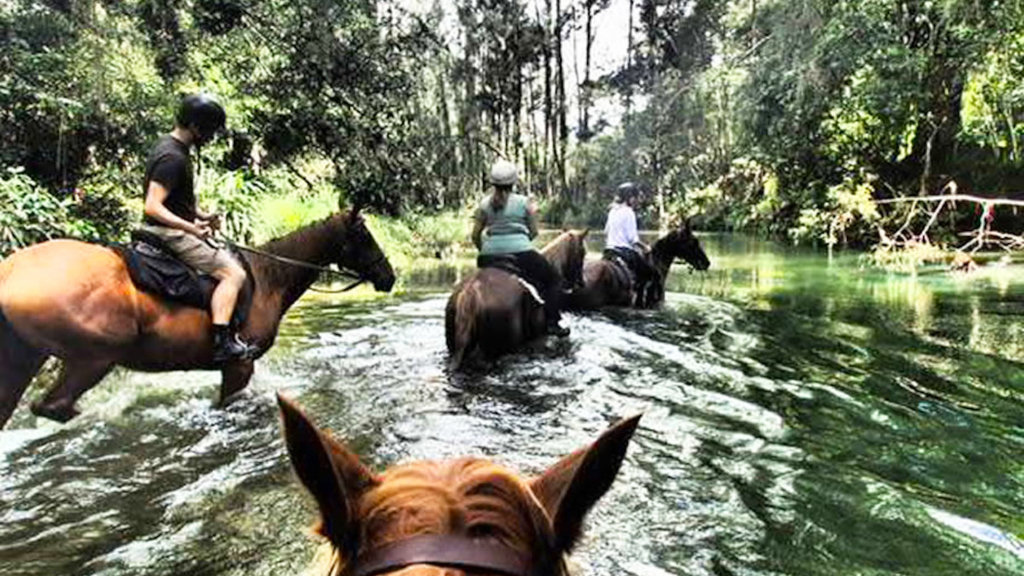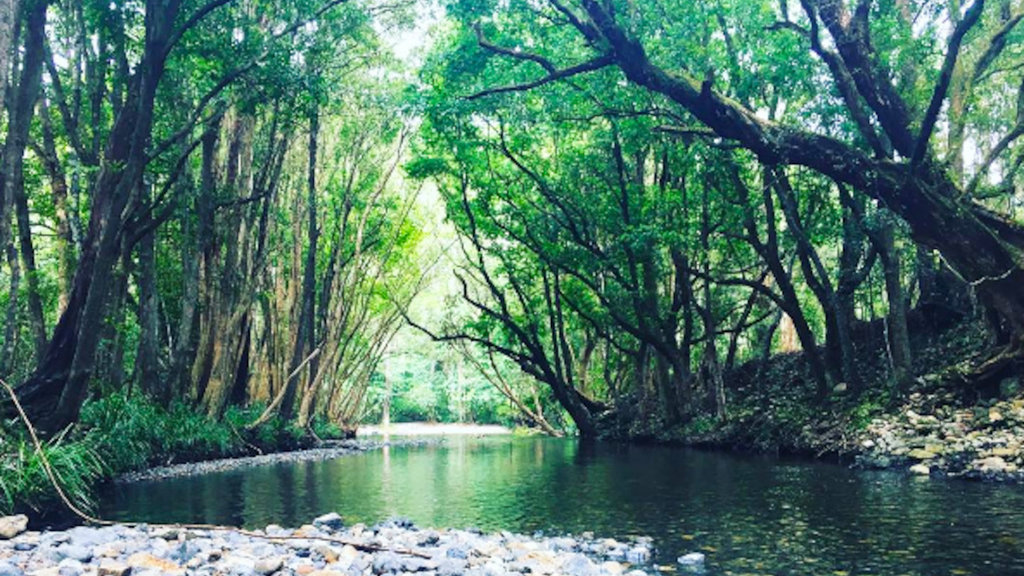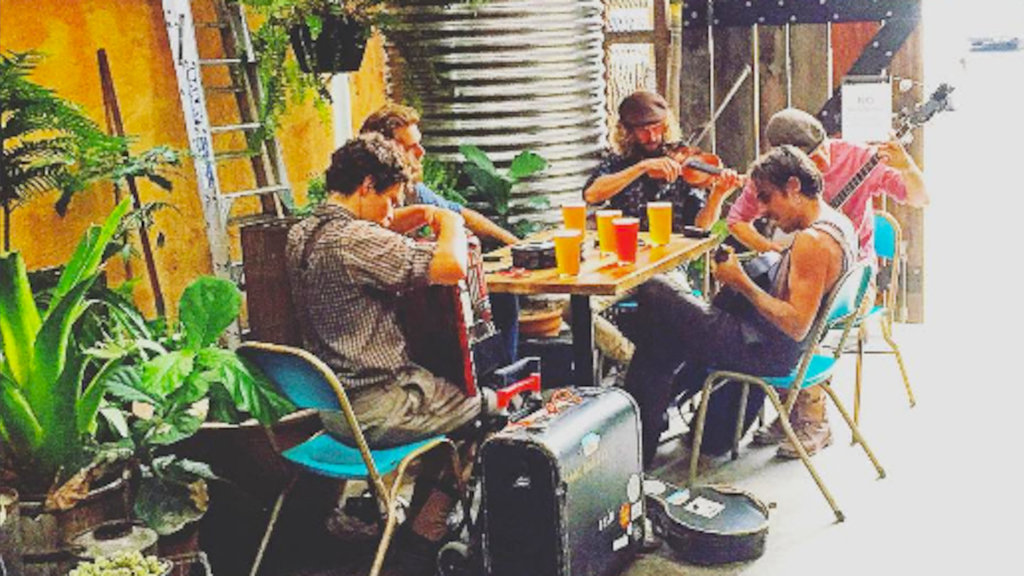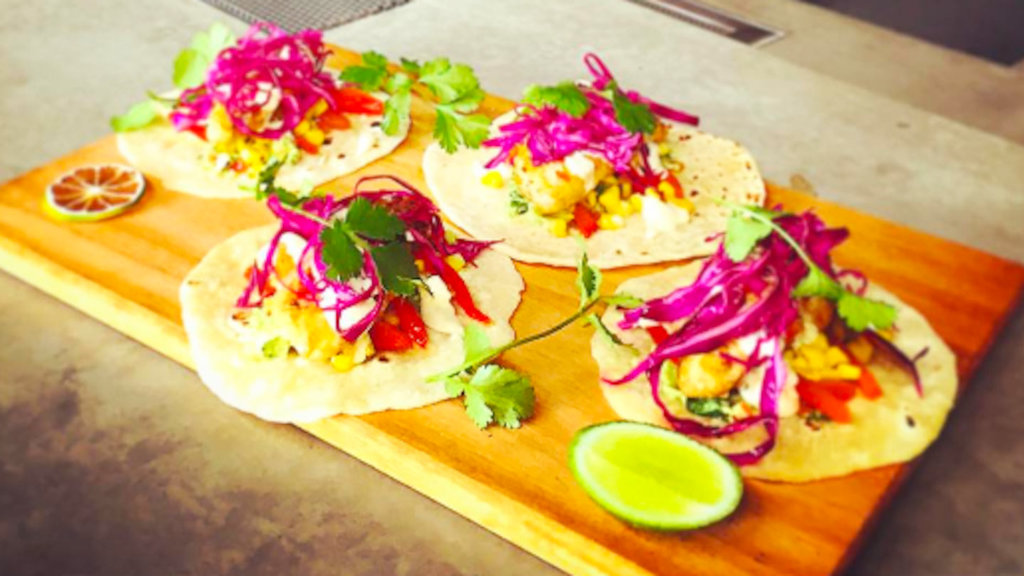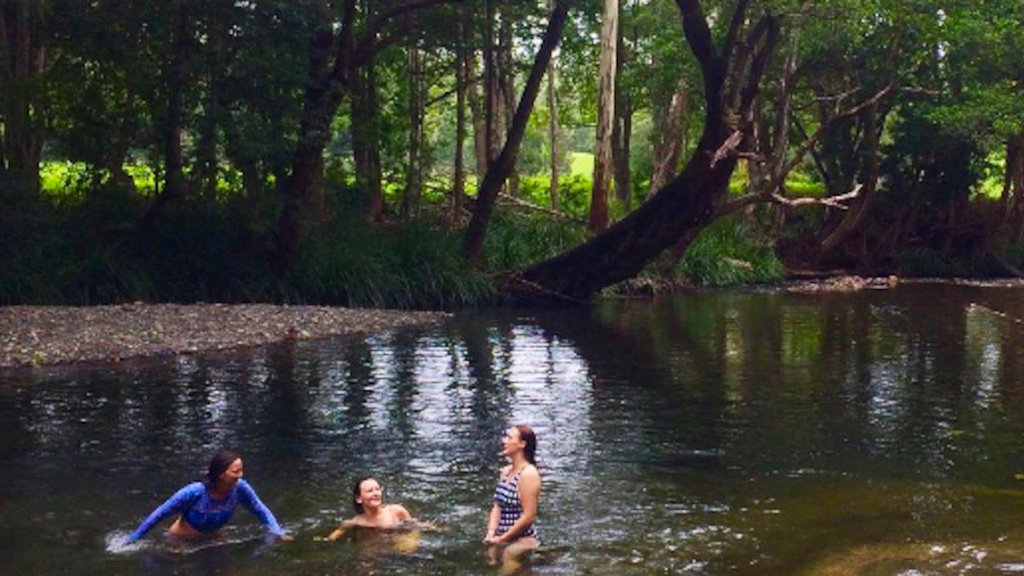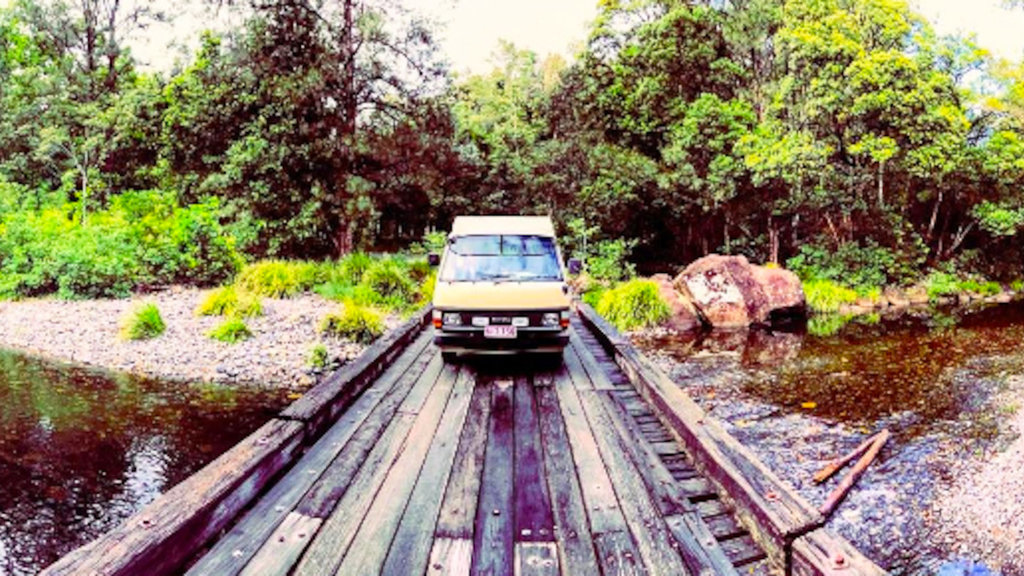 Dorrigo National Park
Dorrigo National Park protects a World Heritage listed rainforest containing stunning waterfalls, walks and places to picnic. You could easily spend half a day here.
5 Things to do in Dorrigo National Park
Walking is the best way to explore the national park. There are ten walks, many of them to waterfalls. Pick up a map from the Rainforest Centre to choose one or two that interest you.
Enjoy a coffee or lunch with breath-taking views at the Canopy Café.
The Skywalk Lookout is a boardwalk over the tree tops to a lookout that takes in the entire Bellingen valley.
There are two picnic areas to choose form. The Never Never Picnic area and the Glade. The Glade is in the national park in a clearing of rainforest with BBQs and within reach of the rainforest walks. The Never Never is a quieter alternative. It is also in the national park with BBQs, bird watching, waterfalls and rainforest walks.
The Wilder Quest tour of the rainforest will teach you about the forest eco-system and who eats who in the forest.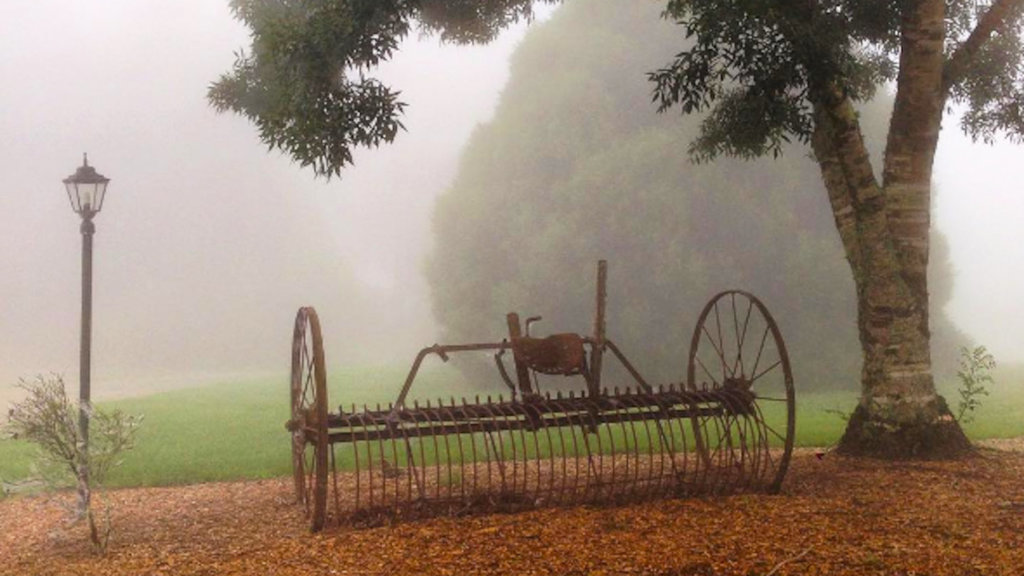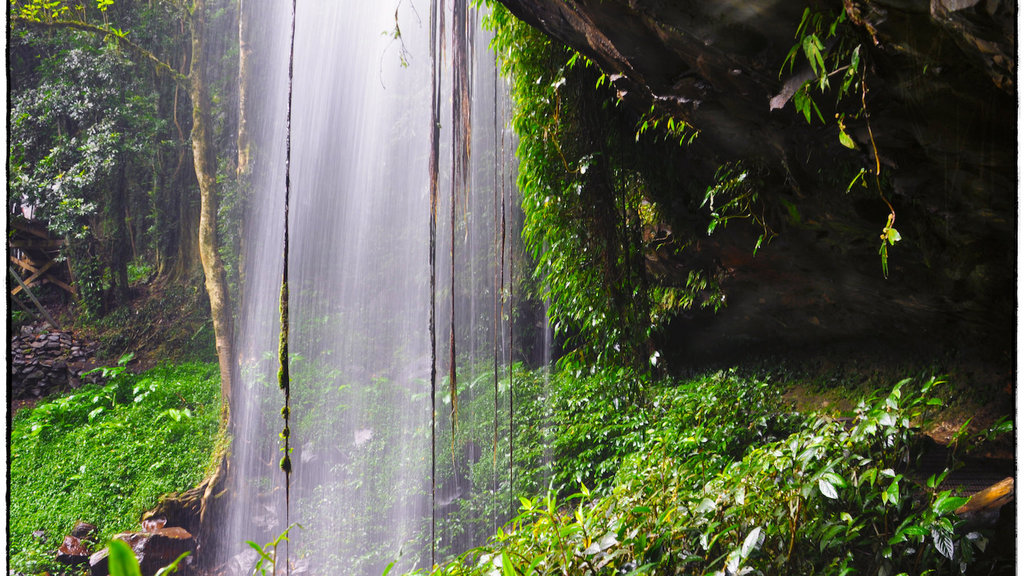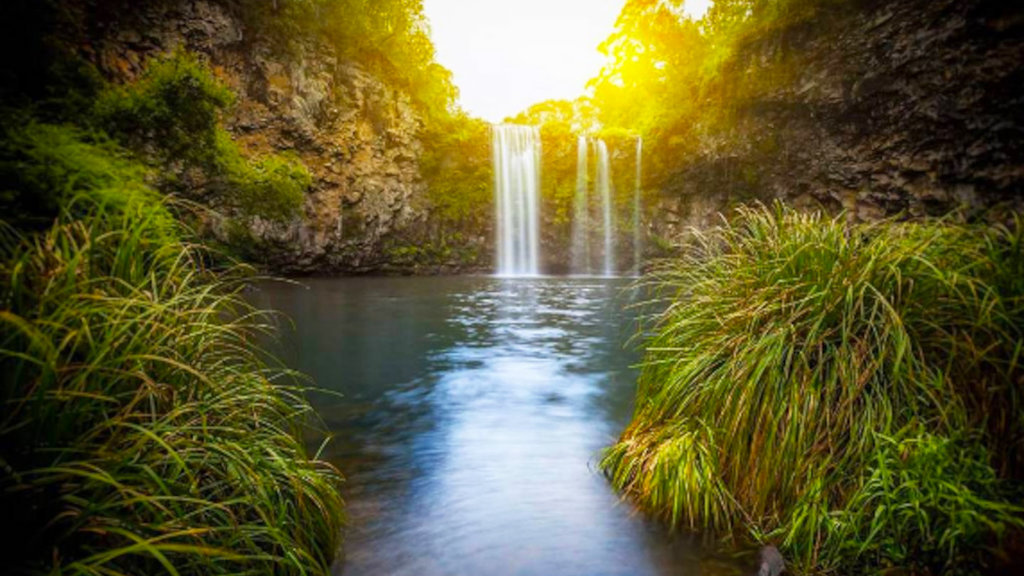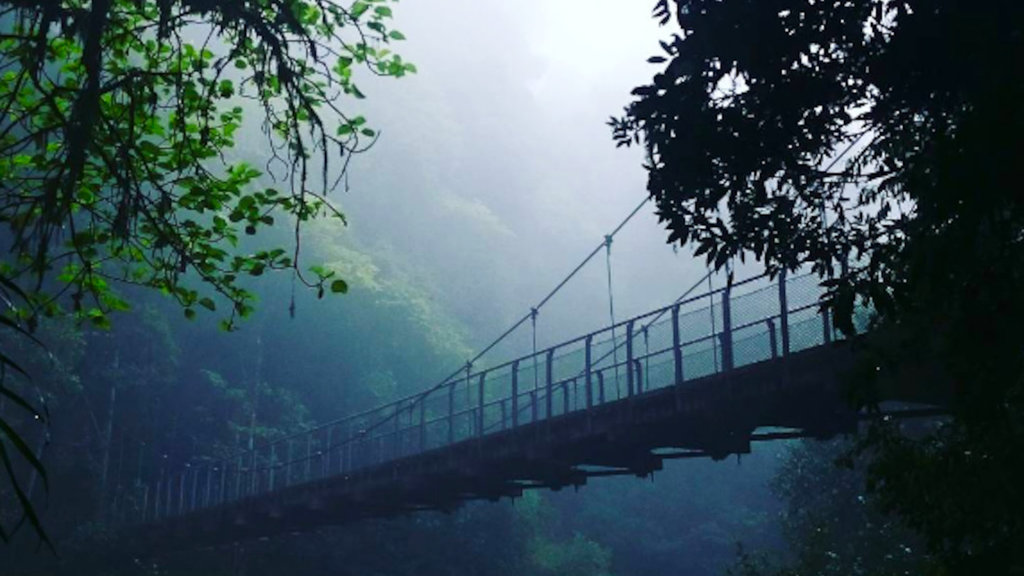 The Coast: Urunga, Reston, Mylestom
The coastline where the Bellinger River flows into the sea has campervan friendly camping, pristine beachs, general stores, and pretty walks.
4 Things to do on the Coast
Urunga Boardwalk takes you right out over the river and mangroves and really is a must if you are in the area. It is 1 km and the view from the end looking back across the village is worth it.
The Honey Place sells, you guessed it, local honey! Here you can learn about bees and hive activity and taste the different honeys. Besides jars of honey you can also buy sparkling honey – a drink.
Water Mine Family Swimming Hole is a big waterslide fun park that the kids will love.
Bongil Bongil National Park is a pristine stretch of forest and coastline with a resident koala population. Bongil Beach is a good surf beach. The national park has two walks. Bongil Picnic area has gas BBQs, undercover picnic tables and nearby fishing. It is surrounded by forest and makes a tranquil place to cook up the morning's catch.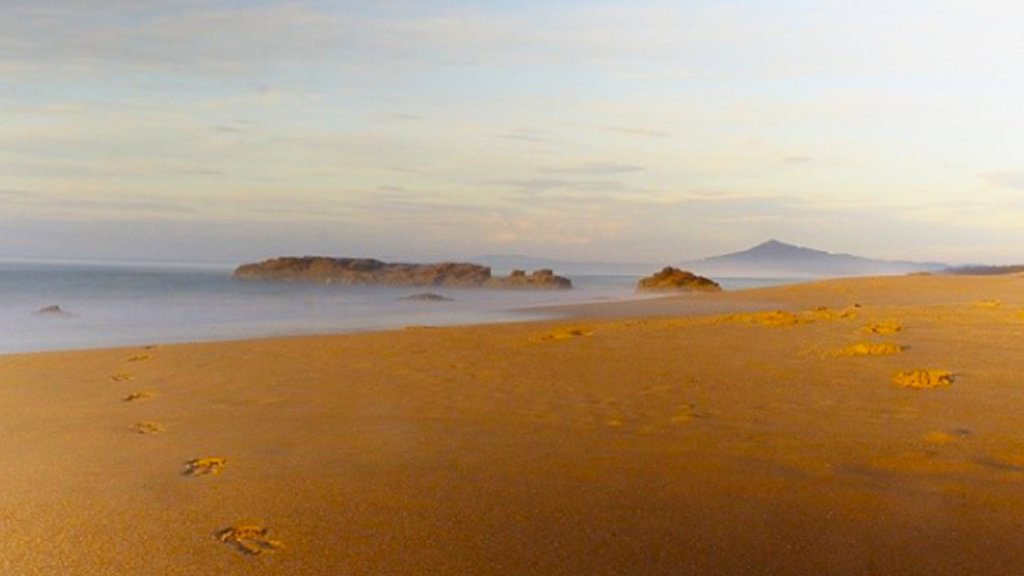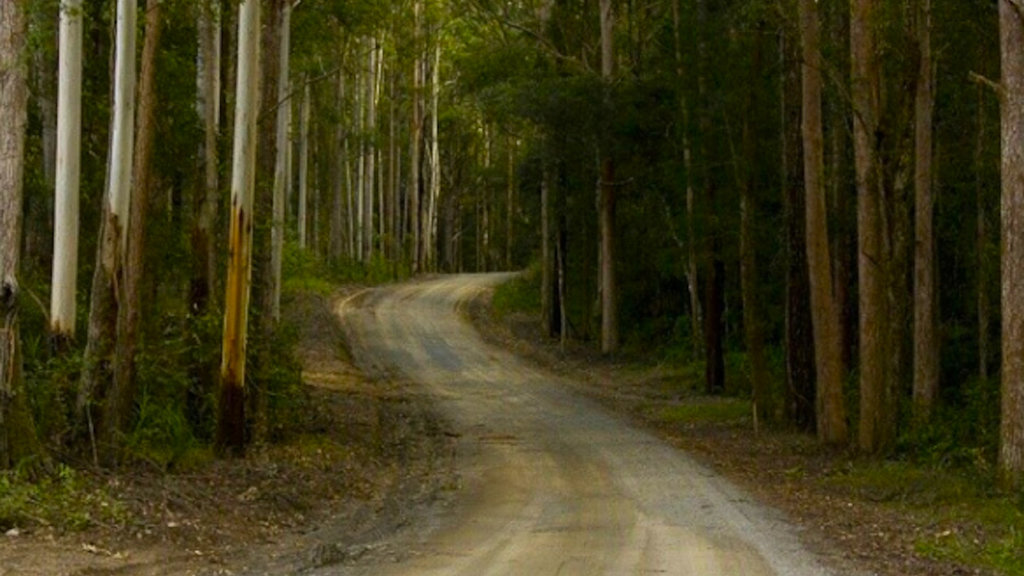 Urunga Caravan Parks
Bellinger River Tourist Park is on a bend of the Bellinger River amongst shady trees five minutes from the beach. It has a lap pool, a modern shower and toilet block, laundry, filtered water bottle station, fully-equipped camp kitchen, BBQs, boat and canoe hire, general store, and onsite security.
RATES: From $31.50 for two. Additional guests from $16. Bookings essential.


North Coast holiday Park Urunga Heads is on the banks where the Kalang and Bellinger Rivers meet before flowing into the ocean. It's within walking distance of the laid-back village of Urunga and its supermarket and restaurants. Facilities include a camp kitchen, undercover dining area, BBQs, laundry, playground, showers and toilets.
RATES: From $29 for two. Additional adults $15, children $10


North Coast Holiday Park North Beach has direct access to the beach at Mylestom and is surrounded by Bongil Bongil National Park. Facilities include a camp kitchen, playground, go-karts, putt putt, under cover dining area, swimming pool, laundry, BBQs and a kiosk.
RATES: From $29 for two. Additional adults $15, children $10
Map: Camping, Caravan Parks and Attractions between Dorrigo National Park and Byron Bay.
<< Day 9 | Sydney to Gold Coast Drive | Day 11 >>