Blue Mountains National Park
Sydney - Blue Mountains - Hunter Valley
446 km | 6.5 hr drive
Camperman




The Blue Mountains (or the Blueys to locals) and Wollemi National Park is a heady mix of stunning bush walks, waterfalls, kayaking, Aboriginal culture, autumn colors, spring flowers, public gardens, local art, history, Devonshire teas and charming pubs.
The drive from Sydney to the Blue Mountains, Wollemi National Park and the Hunter Valley wine region combined is 446 km of changing landscapes and charming mountain villages. There are six free camping options on the Blue Mountains route and so many things to do we recommend taking at least three days to make the journey. All recommended campgrounds and points of interest are marked on the map below.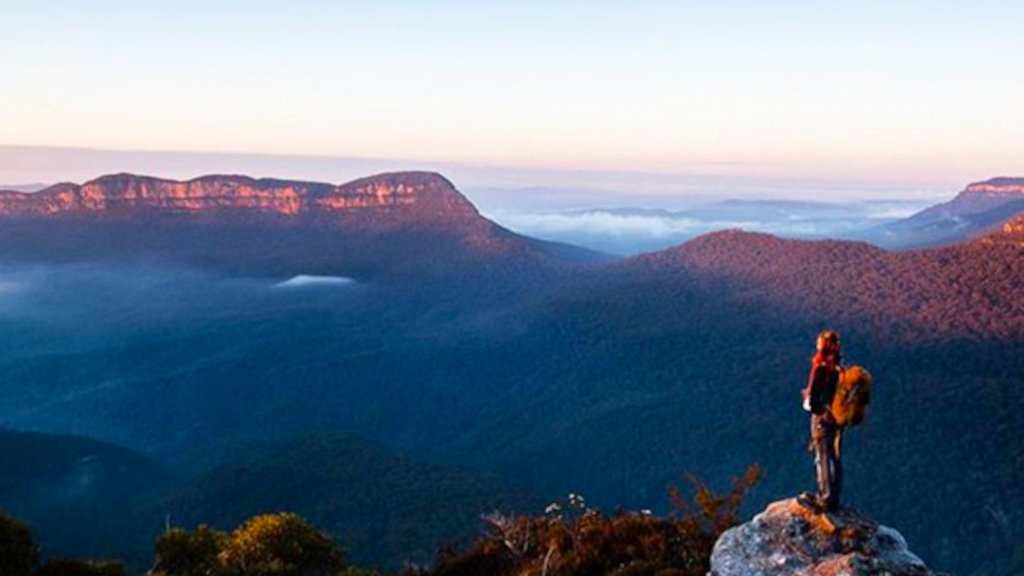 Day One: Blue Mountains
Day one of our Sydney to Gold Coast Drive will focus on the Blue Mountains. We've compiled a list of key things to do in the Blue Mountains in the same order that you will reach them if driving from Sydney.
Glenbrook
Stop in at the Blue Mountains National Park information centre to pick up walking maps and get a better understanding of what you'd like to see in the region.
The big attraction here is the Red Hands Cave. The Aboriginal cave art was painted between 500 and 1600 years ago by chewing a mixture of ochre and water, then blowing it over a hand resting on the wall. On your walk to the cave look for Aboriginal axe grinding grooves in the rocks beside Camp Fire Creek. Entry is free. Allow at least an hour.
Lookouts include the Tunnel View Lookout, Mount Portal Lookout, Ross Lookout or Chalmers Lookout where you can catch your first glimpse of the Blueys.
Good walks include the Jellybean Track and Glenbrook Gorge. Both have swimming holes.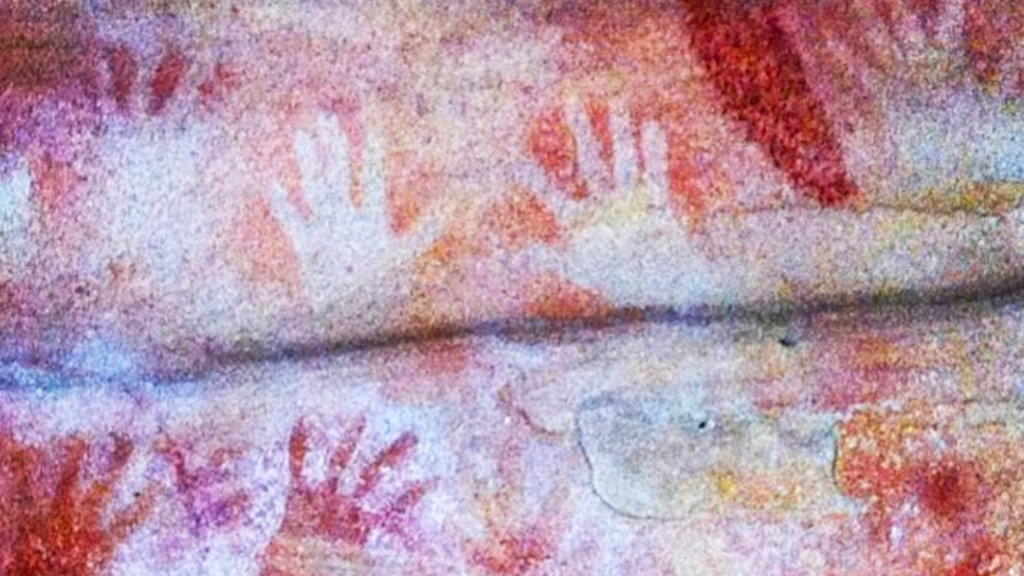 Sydney to the Central Coast

The coastal drive to the Hunter Valley offers secluded beaches, sandstone cliffs, coastal walks, lakes, beach towns, and plenty of activities for the kids.
Springwood
The Norman Lindsay Gallery includes Lindsay's home and studio, and gives a fascinating look at the artist's life and work.
If it's time for coffee or lunch, the Bunker Cafe Bar is a creatively decorated place that supports local producers.
If you like crumbling mansions, pull off the highway for a view of Eurama Castle.
Wentworth Falls
This is where some of the most stunning walks begin. We recommend Empress Falls (3 hrs), the Wentworth Falls Track (1 hr) and the National Pass (3 hrs).
Art lovers should pop into the Falls Gallery (artists include John Olsen, Anne Smith, Charles Blackman, Arthur Boyd) and the Kedumba Gallery for Australian drawings.
Hungry? The Blue Mist Cafe is a cottage full of books, art and home-made food.
Mountain High Pies is famous for their award-winning pies. They use cage-free eggs and cater admirably to vegetarians.
Leura
This town is a charming village of pretty gardens, arts and crafts, cafes and tearooms. There's a teapot museum and a tourist centre.
Take the scenic drive that follows the escarpment from Sublime Point lookout.
Leura Cascades is a magical place for a picnic.
Gordon Falls has views and a kids playground. Walks from here include Pool of Siloam (30 mins), and Bridal Veil Falls to Govett's Leap Lookout (1 hr).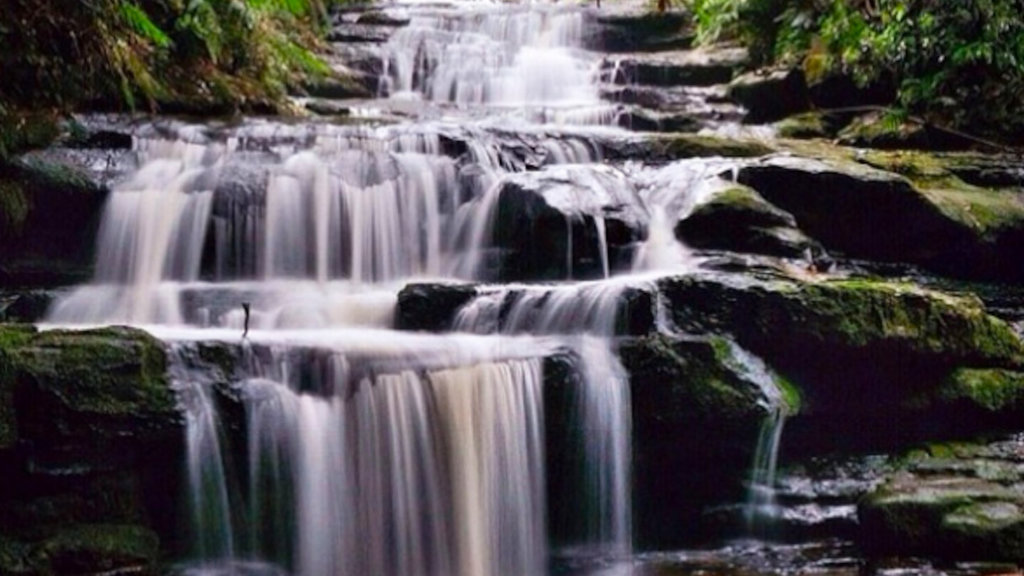 Katoomba
The famous Three Sisters rock formations can be viewed from Echo Point.
There is a myriad of walks from here including the Giant Stairway (2-3 hrs) and Dardenelles Pass Loop (3 hrs).
Take a ride into Jamison Valley on the Scenic Railway.
The Scenic Skyway cable car gives you a heart-stopping view of the Three Sisters.
If you've worked up an appetite you can get a good meal at The Elephant Bean.
For those who like decadence, Lilianfel's is a heritage building with ornate fireplaces, leadlight windows, chandeliers, and high teas (around $55).
The Blue Mountains Cultural Centre is a beautiful space with changing art exhibitions, artists talks, film screenings, and other cultural events.
Katoomba Falls Tourist Park is one of our recommended campervan-friendly places to stay, largely due to its convenient location (more information below).
Hydro Majestic
Lovers of art deco architecture, stylish interior design, rooms with sweeping views, fancy high tea, and a little fortune telling, should drop in here, at least for a look. Tour guides give you the history of the building.
Blackheath
Blackheath is a village of historic timber cottages and a hub of walks including the Pulpit Rock walk to Barrow Lookout, Evans Lookout, The Grand Canyon Walk and Valley View Lookout. To the south west of town is a pretty walk to Mermaid's Cave. Fort Rock to the west is breathtaking at sunset.
Blackheath Glen Tourist Park is one of our recommended campervan-friendly places to stay (more information below).
Megalong Valley
Megalong Valley Road is a scenic drive through lush green forests.
Megalong Valley Farm has horse riding.
The Megalong Valley Tearooms has a healthy menu with cute tables beneath the eucalypt trees.
Taste wine with a cheese platter at Dryridge Estate.
Nearby is the Six Foot Walking Track that has the fun Coxs River suspension bridge on it (also know as Bowtell's Swing Bridge). The bridge is a 12 km walk from Megalong Road which will take around 5.5 hrs round trip.
There are two free campgrounds in this region (more information below).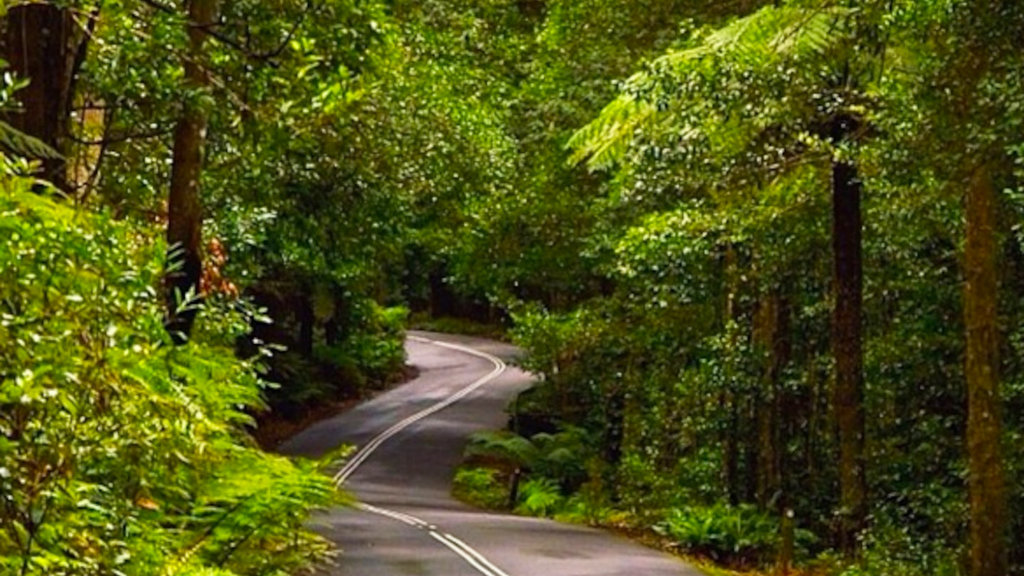 Blue Mountains Camping
In Megalong Valley, there's free camping at Old Ford Reserve and Dunphys Camping Area. But here's a full list of our recommendations. They are all marked on the map below with orange dots.
Free Camping Blue Mountains
Cathedral Reserve Camping Area: Mt Wilson. Ten minute walk from the Cathedral of Ferns 30 min loop walk. Toilets, fire pits, picnic tables.
Old Ford Reserve Camping Area: Near Six Foot Walking Track. Toilets, fires, picnic tables.
Dunphy's Camping Area: Pit toilets, fires, BBQs, picnic tables.
Budget Camping
Lake Lyell Recreation Area - On lake. Hot showers, toilets, free BBQs, picnic tables, kayaks, playground. From $20. 4.5 stars on Trip Advisor.
Full Facilities

Parks with full facilities include hot showers, flush toilets, camp kitchens, BBQs, picnic tables, laundry rooms, games rooms and powered sites.
Jenolan Caravan Park - Convenient for Jenolan Caves. From $25 for 2 people. 4.5 stars on Trip Advisor.
Blackheath Glen Tourist Park - Near walks. Wooded. From $31 for two. 4 Stars on Trip Advisor.
Katoomba Falls Tourist Park - Convenient for Katoomba walks and attractions. From $31 for two. 3.5 stars on Trip Advisor.
<< Sydney to Gold Coast Drive Itinerary | Day Two: Blue Mountains >>